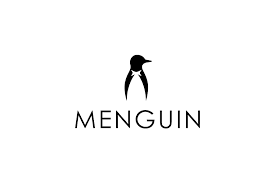 Best Value: Menguin
This online-only tux rental company was bought by Generation Tux (owned by George Zimmer, who founded Men's Wearhouse) in 2017. The brands remain separate, though their online experiences are now nearly identical, including the messaging. Menguin is, by far, the more fashion-forward and modern of the two, with a bigger selection of tuxes and suits. In terms of sheer variety, it's hard to top Menguin, and the brand delivers an affordable, quality experience from top to bottom.
For information on how suit/tux rental sites work, and how we tested, see our comparative guide to online suit and tux stores.
Selection
The selection is strong, with roughly 20 tux and suit options, each named for a city. (The Monte Carlo, for example, recalls James Bond.) The brand really stands out when it comes to accessories—417 tie options, 147 pocket squares, whimsical cufflinks including a keyboard.
Warning: The tuxes and suits run toward the super-slim lapel style that is starting to go back out of style. I'm curious to see if they adapt and adjust. Oh, and big and/or tall guys take note: They offer jackets up to 66L and pants up to 60W.
Pricing
Tuxes at Menguin range $89-$139, making this one of the most affordable options. If you want the whole ensemble though, (shoes, shirt, vest, etc.) it's an additional $80.
Ease of Use
The site is reasonably intuitive, and shows a nice visual of your suit or tux as you move along the process. I had a little trouble finding my way back every time I would click "learn more" — something I'd imagine a user seldom doing under normal, non-testing circumstances.
Quality
Eh… Everything felt cheap to me. Even the shirt, which was 100% cotton and therefore should have felt nice to the touch, didn't. It looked great—I wore a white shawl number, embracing my inner 007—but closer inspection suggested something a little lower-budget.
Fitting Process
You can choose a modern or slim fit, provide your measurements, and answer questions about your size and build. (I struggled with choosing whether my stomach was "flat" or "average.")
Accuracy
The fit was somewhat accurate. The pants fit well in the waist but were too long. The jacket would have required a bit of tailoring. (If this happens to you, the brand will send a replacement tux for free.)
Physical Stores
0. Yup.
Re: Groomsmen
The brand's groomsmen management tool makes it a cinch to invite and include the guys, and even lets you send gentle reminders because, well, you know. (If only it helped you manage your groomsmen's behavior….)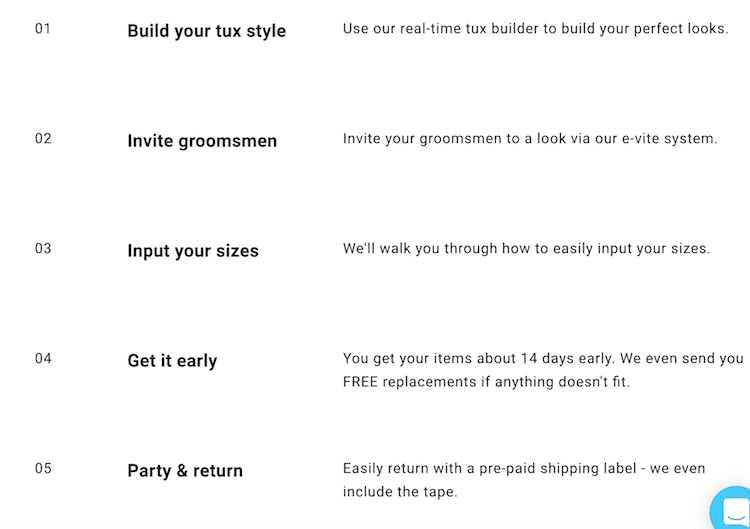 Customer Service
Standard customer service. You can email, chat or call during regular business hours. A nice bonus: They'll send you a fabric swatch, free of charge, before you commit. Oh, and you can do a free home try-on as well.
Time Required
They send the tux roughly two weeks before your event.
Packaging
Overall, one of the nicer packages and presentations. Somebody with good taste oversaw the colors, the typefaces and the details.
Return Policy
You get a solid three days to return it, which is on the generous side.
Bottom Line
Overall, the Menguin suit renting process was very easy. In a way, this is The Black Tux for people who don't want to pay for The Black Tux.