If you need to tell time, well, there's a mobile phone in your pocket that can help. If, however, you need to communicate something about who you are and what you hope to accomplish in this life, that's where a watch comes in. (Bonus: It also tells time.)
A watch is essentially jewelry with a purpose—a wedding of form and function that's equal parts decorative and meaningful. It can be an accent piece you throw on to complement a suit. It can be a deeply meaningful talisman you intend to pass along some day to your son. And it can be all or none of the above. But no matter what your intent is, one thing's certain: Purchasing a classic men's watch is a surefire way to ensure your investment is well spent, whether that investment is in the five figures or is less than a c-note.
Below are 18 iconic watches to consider, including chronographs (think: stopwatches), dive watches (for underwater diving with some degree of water resistance), dress watches, digital watches, and sports watches (shock-proof and scratch-resistant).
Rolex Submariner
Style: Dive watch
Rolexes have adorned the famous wrists of Paul Newman (whose iconic Rolex Daytona sold at auction for a record $17.8 million in 2017) and James Bond, who sported a Submariner for his screen debut in Dr. No in 1962. The dive watch has been a staple for men since 1953, when it became the first wristwatch to be waterproof up to 100m. It bears large, easy-to-read numerals (helpful when you're underwater), luminescent hour markers and Rolex's trademark Oyster case (which dates to the first-ever waterproof watch, from 1926). And while vintage Rolexes hold their value extremely well, we can't guarantee yours will go for nearly $18 mil.
Price: From $7,050, Rolex.com

Omega Speedmaster
Style: Chronograph
For the astronauts landing on the moon, the Speedmaster was an essential tool—a tricked-out timepiece with three sub-dials (set to measure 60 seconds, 30 minutes and 12 hours), a tachymeter (which measures travel time, or distance based on speed) and an ultra-precise hand-wound movement. Introduced in 1957, the Speedmaster gained iconic status 50 years ago when Buzz Aldrin wore it on the surface of the moon. It remains an icon due to its seamless blend of high functionality with elegant design. A smart pick even if your workplace is of the terrestrial variety.
Price: From $5,350 (for Moonwatch version), Omega.com
Breitling Navitimer
Style: Chronograph / Aviation
For more than six decades, Breitling has been synonymous with aviation. Its signature Navitimer series was designed with pilots in mind—the design inspired by an airplane's gauges, and the brand famously included a slide rule on each case to assist pilots with their calculations. Recently, the brand has refreshed the line with both collaborations (Pan Am and TWA models) and the Navitimer 8 line, which boasts a slimmer silhouette and a more accessible price point.
Price: Navitimer 1, from $5,820, Breitling.com; Navitimer 8, from $3,980, Breitling
Cartier Santos
Style: Dress watch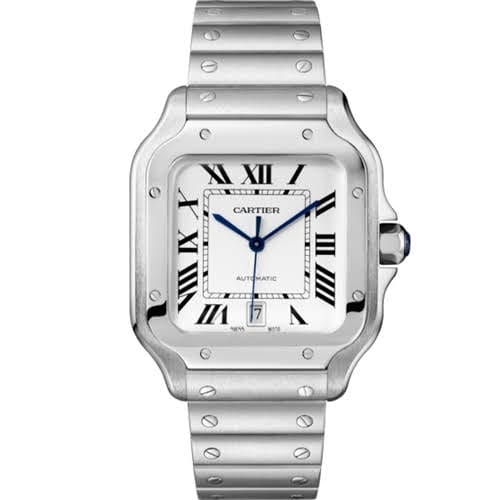 Cartier didn't invent the wristwatch, but the Santos was the first one to become popular with men, thanks to its daring namesake: Alberto Santos-Dumont, a Brazilian pilot who asked his buddy Louis Cartier to design a timepiece that wouldn't require him to take his hands off the controls of his plane. This is the result, and it's been a definitive dress watch for more than a century (as has Cartier's Tank, which features an elongated rectangular case, as opposed to Santos' squarer original). The brand relaunched the Santos in 2018, meaning you no longer need to pony up for a vintage model (or suss out whether it's the real thing).
Price: From $6,250, Cartier.com
Patek Philippe Calatrava
Style: Dress watch
Patek is a connoisseur's favorite, and it's not hard to see why: The brand invented the wristwatch (though its original was worn primarily by women), and its understated designs appeal to those with an eye for detail. That's perhaps nowhere as true as with the Calatrava, a subtle timepiece introduced in 1932, and named for the brand's cross logo. Identifiable by its minimalist face—with long, graceful hands and slender ticks for numerals—and slim case (often a relatively miniscule 37mm), this is a design that has stood the test of time. So to speak.
Price: $20,070, Patek.com
TAG Heuer Monaco
Style: Chronograph
No actor is as synonymous with speed and style as Steve McQueen, and so it is with this timepiece, which he wore in his legendary driving film, Le Mans, in 1970. But this watch can claim more than just celluloid glory—it was the first square-shaped waterproof watch, and the first automatic chronograph (meaning you don't have to wind it). TAG's famed for pushing the boundaries—it was on John Glenn's wrist when he became the first man in space, and TAG stands for Techniques d'Avant Garde. Wearing one shows the world that you think outside the box, even if your watch resembles one. Oh, and a pro tip: It's pronounced tagh-HOY-er.
Price: From $1,750, TagHeuer.com
Tudor Black Bay
Style: Dive watch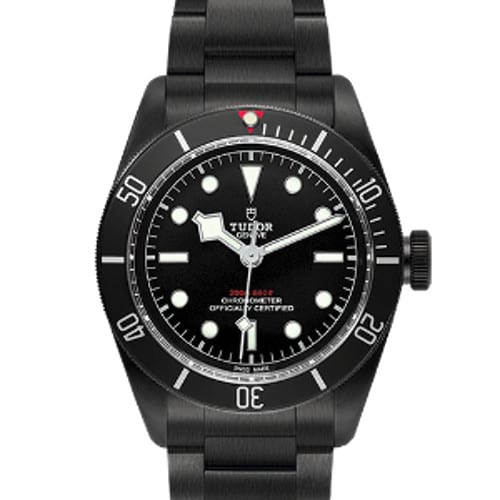 Throughout its history, Tudor has lived in Rolex's shadow—indeed, it began, in 1926, as an affordable offshoot of the esteemed watchmaker. They're still connected—essentially, a Tudor watch is made with Rolex parts except for the movement—but with its recent relaunch [WHEN?], Tudor has taken on something of its own identity, derived from a long history of providing dive watches to the likes of the US Navy. The Black Bay is its signature piece, a rugged submariner with an eye-catching crown, inspired by pieces in Tudor's legendary archives.
Price: $3,675, Tudorwatch.com
Breguet Classique
Style: Various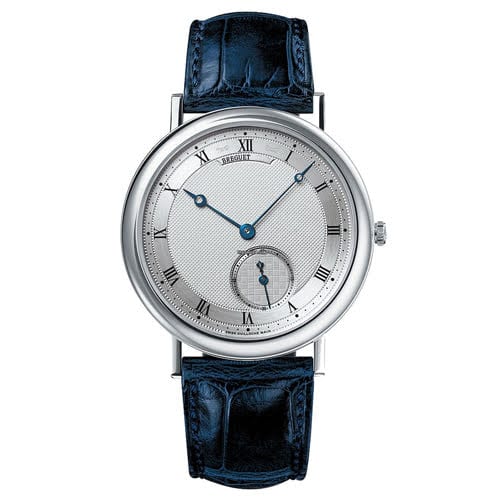 This storied French brand has been producing elegant timepieces for three centuries and counting, and can count Marie Antoinette and Winston Churchill among its fans. Its Classique line encompasses a range of offerings, each of which can be worn in a dressy setting. We're partial to the 5140, a streamlined piece that showcases Breguet's signature moon-tip hands (a staple since around the time of the American Revolution), Roman numerals and a self-winding mechanism.
Price: $19,900, Breguet.com
Audemars Piguet Royal Oak
Style: Chronograph
Few watches can genuinely be called revolutionary, but the Royal Oak is such a watch. Introduced in 1972, the octagon-shaped chronograph heralded a new era of bigger, statement-making watches, as brash as the era that it came out of. It was the first sporty watch to be unapologetically luxurious, hand-finished with high-end materials (including diamonds). Fans include LeBron, Jay-Z and Arnold Schwarzenegger, and wearing one is an easy (though not cheap) way to channel those guys' swagger.
Price: $24,300, AudemarsPiguet.com
Casio G-Shock
Style: Digital watch
The pioneering digital watch remains an icon, as definitive of the '80s as the Royal Oak is to the '70s. The original design was inspired by car tires and caterpillars, a funky bit of nerd-chic that still charms in the era of Apple Watches and Fitbits. Casio has expanded the line to include non-digital versions, as well as smart iterations, but nothing matches the analog beauty of the original.
Price: From $99, GShock.com
Shinola Runwell
Style: Various
While not without controversy, Shinola changed the watch industry when it introduced the Runwell in 2013. Affordable watches, made with high-quality materials, assembled in America, were (and still are) a radical idea—wearers weren't just buying a nice watch, they were buying into a great story about America's post-recession comeback. The company's rugged aesthetic now extends to bicycles and even a hotel, but the original timepiece remains a handsome touchstone for a new generation of American watchmakers.
Price: $550, Shinola.com
Timex Weekender
Style: Various
Timex famously claims to take a lickin' and keep on tickin, and it turns out that adage applies to the brand as well as its wares. Timex has sustained its business through myriad changes in taste and technology, and one reason is the timelessness of its designs, wed to the affordability of what it produces. The brand also wins on sheer variety—its newly re-released Marlin series captures the Instagram generation's love of mid-century modernism, while the Ironman series is a strong player in the 21st century fitness craze. We're partial to the Weekender, which, true to its name, makes for an easy casual watch to sport off-duty. And at a price under 100 bucks, you don't have to worry about it getting a little scuffed up—it's basically the Chuck Taylor of watches.
Price: From $47, Timex.com
Grand Seiko Spring Drive
Style: Sport watch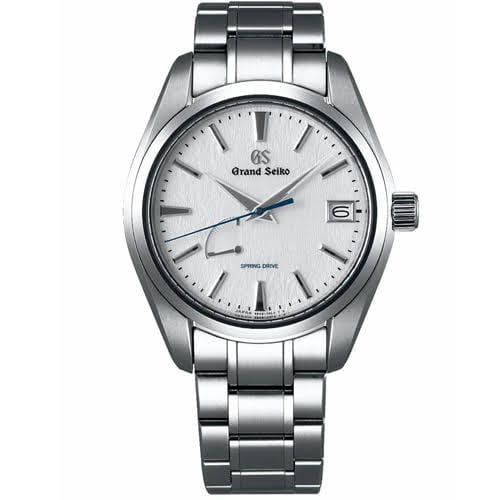 If you're looking to impress insiders—or just up your Instagram game—Grand Seiko might be the hottest brand in watchmaking right now. The reason? Restless collectors are looking beyond the traditional hotbeds of watchmaking (mainly Switzerland) to places like Japan, where Grand Seiko plies its trade from a mountain town north of Tokyo. Spring Drive watches are powered by its namesake movement, which pairs traditional mechanical watchmaking with a quartz-powered electronic technology, assembled by hand for a blend of craftsmanship and precision. If you want the beauty and quality of the brands you know and love, but want something a little unexpected for a conversation starter, this is your play.
Price: From $5,200, Grand-Seiko.com
Jaeger-LeCoultre Reverso
Style: Dress watch
Few timepieces can compare with the elegance of the Reverso, an Art Deco masterpiece with a secret. Originally designed for British polo players in India, the Reverso sports a reversible case that protects the watch's crystal case while its wearer is on the field. (Hence the name.) Despite its sporty origins, it is more commonly worn as a dress watch today, thanks to its elongated case and those swooping, '30s-era numerals.
Price: From $4,150, Jaeger-LeCoultre.com
Hamilton Khaki Field
Style: Field watch
Hamilton famously supplied the U.S. military with field watches during World War II, and little in the brand's designs have changed since then. There is nothing fussy about the design—big, easy-to-read numbers, with straightforward hands and a canvas strap. But, much like some of the military's other notable contributions to civilian life—the field jacket, the Jeep—there is a certain rugged beauty to that simplicity. Of note: The brand now uses high-quality, Swiss-made movements.
Price: $475, HamiltonWatch.com
IWC Portugieser
Style: Chronograph
Named for its clients, two Portuguese merchants in the '30s who desired what was then an oversized wristwatch, this model has since become the most iconic in IWC's beloved portfolio. The piece pairs a simplified design that is somewhat deceptive given the complications happening under the hood. Perhaps the most impressive is the Grand Complication, which displays the day, date and month of the year, all via three separate dials—though last year, the brand introduced a limited-edition tourbillon version that will only need a manual date adjustment every 577.5 years. Of course, none of us will be around to prove them wrong.
Price: From $7,600, iwc.com
Vacheron Constantin Patrimony
Style: Dress watch
While the Patrimony is a relative newcomer, having been introduced in 2004, its heritage goes back much further—it's based on VC watches from the '50s, and the house itself dates back to 1755. (Among its early fans? Napoleon Bonaparte.) This is the Swiss house at its best: A clean, minimalist design powered by a movement made in-house, thus ensuring the watch will last—and remain stylish—as long as you do.
Price: Available upon request, Vacheron-Constantin.com
Panerai Luminor
Style: Sport watch
As an official supplier to the Italian navy for more than 100 years, Officine Panerai specialized in a very Italian mix of rugged elegance, with dive watches that were both beautiful and highly functional. The brand's primary innovation was Radomir, a radium-based powder that made the dial luminous so that divers could better see it underwater. The Luminor is the '40s-era heir to the Radomir, and is happily made without the radium. Fun fact: It's available in a left-handed version with the crown on the opposite side.
Price: From $4,750, Panerai.com