You know what it means when the end of October rolls around: Halloween costumes. If you're part of a couple, you may be faced with the couple costume dilemma. Not only do you have to come up with something clever, it has to be something clever that works in tandem with your partner's costume.
Depending on your taste for this type of thing, this means either double the fun or double the stress. You can rest slightly easier, as we've collected some great ideas below. Use them for inspiration, rip them off completely, we don't care. As long as you make that person stalking your Insta turn to their co-worker and say: "Ugh look how cute this couple is, I hate them."
(Update) Couple Costume Ideas for 2019
Here are some great new ideas that have crossed our desk this year, along with some other ideas that we haven't seen yet, but hope we will soon. 
A Couple of Jokers
View this post on Instagram
Yeah, Baby!
Snap Filter Realness
Sick and Tired
Ideas we'd like to see:
The sexy priest and Fleabag, from Fleabag
Rey and Kylo Ren (Rise of Skywalker versions)
Sad Jon Snow and Stabbed Daenerys
Civilian Steve Rodgers and Civilian Peggy Carter from Avengers Endgame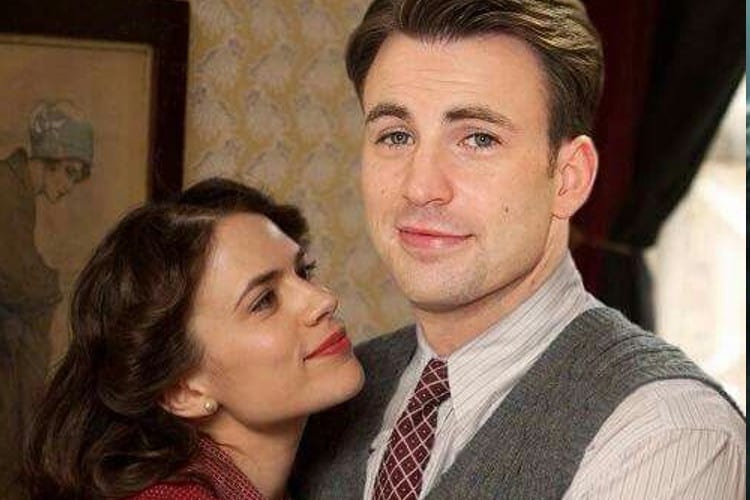 Sports power-couple Megan Rapinoe and Sue Bird
Bernie Sanders and Elizabeth Warren
Two of the characters from that weird Cats trailer
Easy Couple Costumes
Robbers
View this post on Instagram
This an easy halloween costume for couples: striped shirts, black pants, black longshoreman's caps, and a devious looking mask for each of you. Loot bag is optional, though it will help get the point across. Extra bonus: you can recycle this look next year–just drop the masks and caps and you're a couple of sophisticated French existentialists.
Nerds
View this post on Instagram
Fairly easy to put together, even if you're normally a fashion-forward sort. Just throw on a pair of glasses, some suspenders and a bowtie. Ironically, real nerds would put in much more work.
Where's Waldo?
View this post on Instagram
Another one for the striped shirt (though in this case the stripes need to be red). Find a red beanie and boom–you'll be lost in the crowd. Bonus points if you go full Anglophile, and refer to your costume as Where's Wally. Look it up.
Famous Musician Costumes
Bey and Jay
One of the most iconic moments of 2018: Beyonce and Jay-Z in pink and green suits, in front of the Mona Lisa for the "Apeshit" video. Will give you tons of cool cred–plus if you have a baby, dog, or third wheel, you can make them be the Mona Lisa.
Pete Davidson and Ariana Grande
View this post on Instagram
Ok, so only Ariana is a musician, and they broke up over a year ago.  But that doesn't mean you can't evoke their epic five-month love story for your Halloween kicks.
Johnny Cash and June Carter Cash
Johnny and June, about to leave for Jackson…
Costumes from Movies
Paulie and Juno from
Juno
View this post on Instagram
It's a tad dated, but it's still dynamic and fun, BUT ONLY IF THE PAULIE COMMITS TO THE SHORT SHORTS. Also, for my money, if you're going to do a couple's costume of a mid 2000s Michael Cera movie, go Superbad, the costume isn't as cute, but your gal will be the only gal who's dressed as teenage Jonah Hill portraying teenage Seth Rogan.
Vincent and Mia from
Pulp Fiction
View this post on Instagram
The iconic couple from Quentin Tarantino's early '90s breakout A classic couples costume that's always beloved is Vincent  and Mia from Pulp Fiction, for less gore be Mia pre OD, if you're into gore then start grafting a syringe into your lady's chest, oh and be prepared to dance, you will be asked.
Marla and the Narrator from
Fight Club
View this post on Instagram
Or you can be narrator and Tyler if you want to go shirtless with a fur coat. You will both look cool either way.
Starlord and Gamora
View this post on Instagram
StarLord and Gamora. As usual, it's the woman who has to spend hours on her make-up, while the guy just throws on a mask.
Adam and Barbara from Beetlejuice
There are probably a lot of easier costumes to pick from Beetlejuice, so this one wins for sheer effort.
Rey and Chewbacca from the Star Wars universe
View this post on Instagram
Sure, you could go as Rey and Finn, or Rey and Kylo Ren, or Rey and Luke Skywalker. But real Star Wars hipsters will go as Rey and Chewbacca, who no doubt bonded during all that time together in the cockpit of the Millennium Falcon (though probably not enough to make a baby). 
Carrie and Tommy, post dunking, from
Carrie
View this post on Instagram

There's nothing like a little cows blood to put the "wee!" in your Halloween. For the guy, it's a good excuse to wear a tacky tuxedo again.
Harry and the Golden Snitch, from 
Harry Potter
View this post on Instagram
The advantage of this costume combination is that it's subtle enough to please the Potter nerds you'll encounter, but just sexy enough to show you don't take all this magic nonsense too seriously. Just make sure she's careful with the golden face paint: we're pretty sure that stuff will sting the eyes.
Costumes from TV
Eleven and Joyce from Stranger Things
View this post on Instagram

Eleven and Joyce is the a perfect Stranger Things couples costume to make people say: "Is season 3 out yet? Season 2 dropped on halloween last year, is that happening again?"
Burt Macklin and Janet Snakehole from
Parks and Rec
View this post on Instagram
This is an Inception-style layer cake: you're dressing as Chris Pratt and Aubrey Plaza playing Andy and April dressed as Burt and Janet. Macklin, you son of a bitch…
Jim and Pam from the Halloween Episode of The Office
View this post on Instagram
As with Burt and Janet above, you'll show everyone you understand the concept of layering. Not only are you going as TV's favorite couple, you're going as their best Halloween costumes. People will think she's just doing the standard "sexy cat" until you stand next to her. Then their heads will explode.
Bob and Linda Belcher from Bob's Burgers
View this post on Instagram
Dressing up as particular fictional characters usually involves a lot of work. But this is a case where all you need is some glasses and aprons. You're ready to open up a burger joint and raise three eccentric kids. Bonus points for perfecting the perfect H. Jon Benjamin sigh.
Don and Joan from
Mad Men
View this post on Instagram
Though they never hooked up, Don Draper and Joan Holloway were the real power-couple on "Mad Men." Don and Betty Draper is a glamorous alternative if you're looking for an early 1960s look. For a later 1960s look go as Don  and Meghan Draper, or to really mix things up go as Dick Whitman and the horse who kicked his father. There are lots of good options in the Mad Men world.
Doctors Fujita and Mantleray from Netflix's Maniac

The coolest costumes are both contemporary and obscure, as in this gem from Netflix's Maniac.
Famous Couples From History 
Joe DeMaggio and Marilyn Monroe 
View this post on Instagram
A great choice for a historical couples costume. If you want to keep people on their toes, you can do playwright Arthur Miller and Marilyn Monroe. Or, if you want to be a little scandalous, JFK and Marilyn Monroe.
Comic Book and Video Game Cotumes
Ash and Pikachu from Pokemon
View this post on Instagram
People will say "Why not Ash and Misty?"  Because Pikachu is adorable, that's why not Misty.
Luigi and Princess Daisy
View this post on Instagram
Because nothing says romance like a video game-based couples costume about an Italian plumber and his unrequited love interest. You could also, of course, go for the more obvious choice of Mario and Princess Peach, but that's kind of like doing Fred and Wilma Flintstone instead of Barney and Betty Rubble: more people will recognize you, but somehow it's not as cool.
If you're going to do the couples costume thing, step up your game: there's a lot of tough competition out there.