Whiskey has fueled many a late-night bonding experience, which is why giving a bottle to your groomsmen is a fine (and quaffable) way to thank them for standing up for you. This list includes options for every preference—scotch, bourbon, "something different."
For an extra-special dram, we've also included a few options that let you play distiller yourself, and come up with a personalized batch unique to you and your groomsmen.
For the rugged groomsmen who loved 'Parks and Recreation'
Maybe your groomsmen spend their off-hours in the woods whittling canoes. Maybe they just wish they did. Or maybe they just appreciate the humor of Ron Swanson, the woodsy, whittling Parks and Recreation character played by Nick Offerman. Ron also loved scotch, and it turns out, so does the guy who played him—hence this limited-edition scotch created by the man himself.
$75 at Uncrate
For the bourbon aficionado and history nut
The bourbon craze rages on, with some bottles going for hundreds of dollars a pop (provided you can get your hands on one). Meanwhile, this humble bourbon was named the whiskey of the year by several liquor industry publications, and while it isn't easy to come by, it is easy to enjoy. A fine gift for the men who stand up for you on the big day.
$45 at 1792 Bourbon
For the guy who sings 'Galway Girl' when he's drunk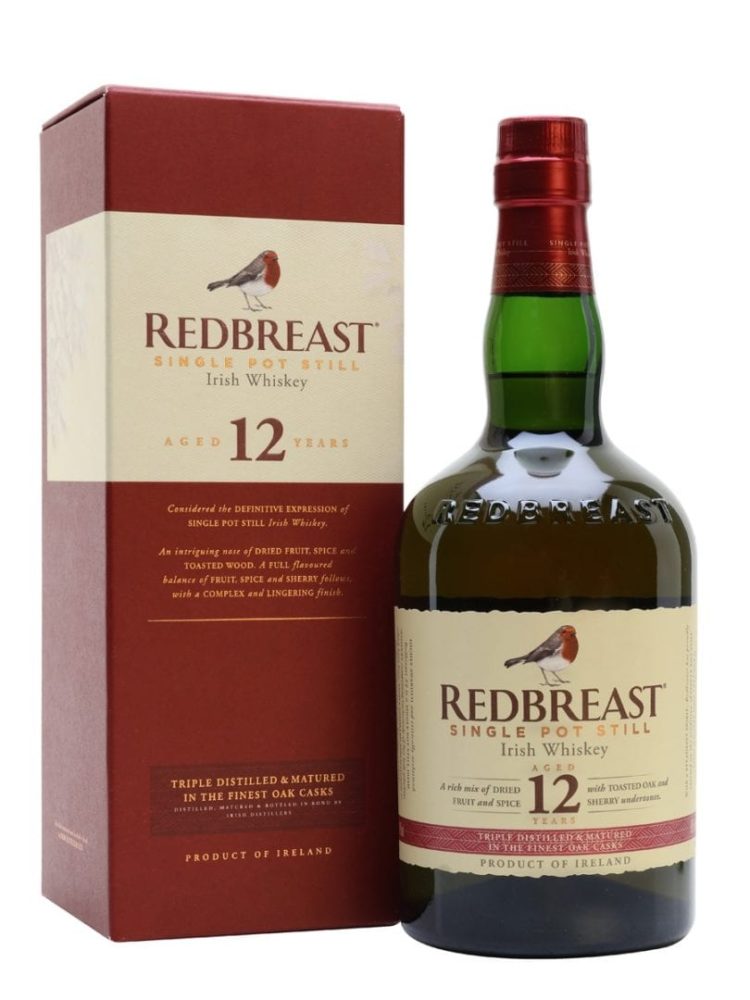 This is one of the only single-malt Irish whiskeys and it's unique and delicious, a nicely balanced sipper any guy would appreciate. The handsome bottle is also easy to repurpose after what's inside is gone (and trust us, it will go quickly).
$57 at Redbreast Whiskey
For the guy who loved 'Master and Commander'
These days, picking out scotch can be overwhelming. If you know a lot about it, trust your guts. If not, you can't go wrong with Talisker 18 Year Old—voted the best single malt in the world by a leading independent whiskey organization, and considered an incredible value by connoisseurs. Gently peatly, rich and accessible.
$90 at Whiskey Exchange
For the guy who's really into noir
This is the year's best bourbon, per that same leading whiskey org, though you can't really go wrong with any of Four Roses offerings. (Which will set you back less than this particularly steep bottle.) Fun fact to mention when you bestow this fine gift: It was the choice of Philip Marlowe, the iconic fictional detective played by Humphrey Bogart in The Big Sleep.
$500 at Black Wells Wines
For the guy who loves Bob Dylan
This is the first limited-edition bottle from Bob Dylan's whiskey brand. It's aged for 26 years in a rare Japanese oak casks, and includes a bottle with a design painted by the songwriter. Comes in a custom leather case. A special gift, and one you'll savor when you're knock, knock, knockin' back heaven's door…
$500 at Heaven's Door
For the guy who likes to shop local and cares about the environment
A good story is a good gift, though your groomsmen will probably appreciate something tangible along with it. This gift has both: Considered by some to make the country's best whiskey, Westland is an indie distiller out of Washington state. You can't go wrong with any of their whiskies, but the American Single Malt is rightly among the most popular and acclaimed. And yes, the feel-good story is a nice touch.
$67 at Westland Distillery
For the guy who actually prefers beer
For the guys who love whiskey and beer: a hoppy whiskey, made in California by a 13th-generation distiller who makes his stuff by distilling beer. Well-regarded, totally unique. Try the R5, which is stilled from a California stout.
$70 at Charbay
For the guy who's been to Japan and kinda liked it
This bourbon-like whiskey represents the best of what Japan has to offer. (And Japanese whisky, rare and popular, is very much in demand these days.) And at this price point, it's much more affordable than scotch of the same complexity and quality.
$73 at Nikka
For the guy who goes to Japan every year
Another option from the Land of the Rising Sun: The country's most popular whiskey, made by its oldest distillery. It's been favorably compared to bourbon, making it a good entry point into Japanese whiskey for you and your buddies (provided they'll share).
$40 at Tokino Sakagura
For the guy who now has a machine gun, ho-ho-ho
Combine the reverence (and the catchphrase) of Die Hard's John McClane with some good-old-fashioned American whiskeymaking, and this is what you get. It's a limited-edition bottling, aged in wine barrels for a slightly sweeter take on the classic. Rye hard!
$80 at High West
For the guy who enjoys getting mail
There are plenty of whiskey-of-the-month clubs, but this one is top shelf: It includes in-person tastings and events, plus exclusive bottles delivered. Better yet, you can personalize what's sent to your friends, since no one will know their taste better than you. A can't-miss gift.
$300 at Flaviar
For the DIY guy who likes to tinker
This might be hit or miss, but when it hits, it really hits—the opportunity to create your own blend of whiskey. The kit from Infinity is truly hands on—your groomsmen get all the hardware needed to create their own elixir. But many distilleries (including the aforementioned Charbay) will help you DIY, either online or in-person, which is a literal barrel of fun. Pro tip: Create a personalized blend in advance of your wedding, then serve it on the big day itself (or at the bachelor party).
For the hipster with a sense of humor
Earlier this year, PBR got into the whiskey game, a mere 175 years after introducing its namesake product. (It turns out PBR's founder actually fooled around with whiskey back in the day.) This is a unique off-the-stlll whiskey that's aged for five seconds, the lowest allowable time to be considered whiskey (and not moonshine). Fun and accessible. Pairs well with a certain canned beer, too.