You don't need a royal budget to live like royalty on your honeymoon. There are a slew of breathtaking European castles where you can live your fairytale for less than $200 per night. This way, you'll have plenty of money left over for horseback riding into the sunset. Or, you could just buy champagne. Champagne is good.

This romantic medieval castle balances authenticity and comfort superbly.  Rooms feature ultra comfy king sized beds, stunning views of the castle grounds and gardens, and slate character bathrooms.  Enjoy afternoon tea al fresco in the peacock garden (yes, there are actual peacocks) and later, take part in a celebratory medieval feast for dinner.  Your stay includes complimentary access to the thermal suite (hot tubs, sauna, and steam rooms) and gyms as well as a full Welsh breakfast each morning.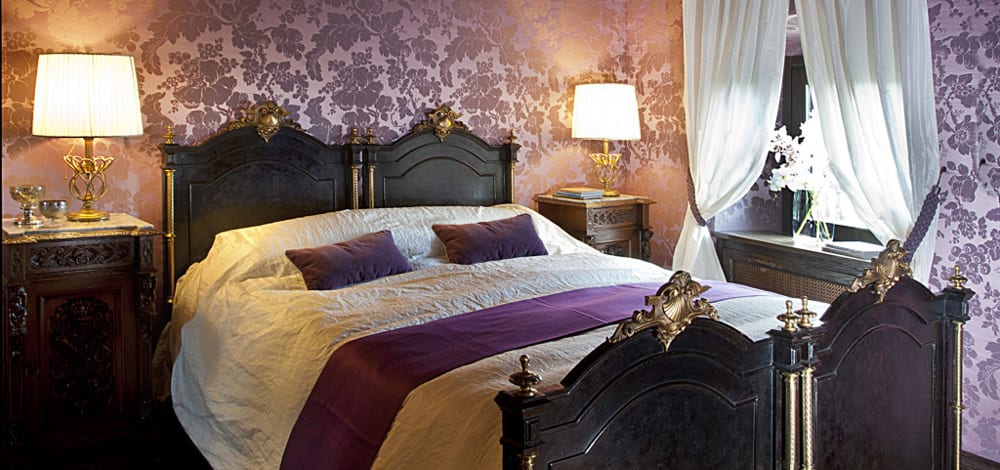 Your honeymoon under the Tuscan sun starts in this beautiful castle at the center of the village of Porrona.  In addition to the main building, the castle complex includes a series of smaller buildings, courtyards, clearings, and terraces.  Each uniquely color schemed room is decorated with antique materials and fine fabrics.  Be sure to ask for a room with panoramic views of the countryside.  The castle's Osteria del Chiostro serves Tuscan cuisine with a twist, using fresh local ingredients.  Nearby attractions include wineries, thermal baths, museums, and locations for horseback riding and mountain biking.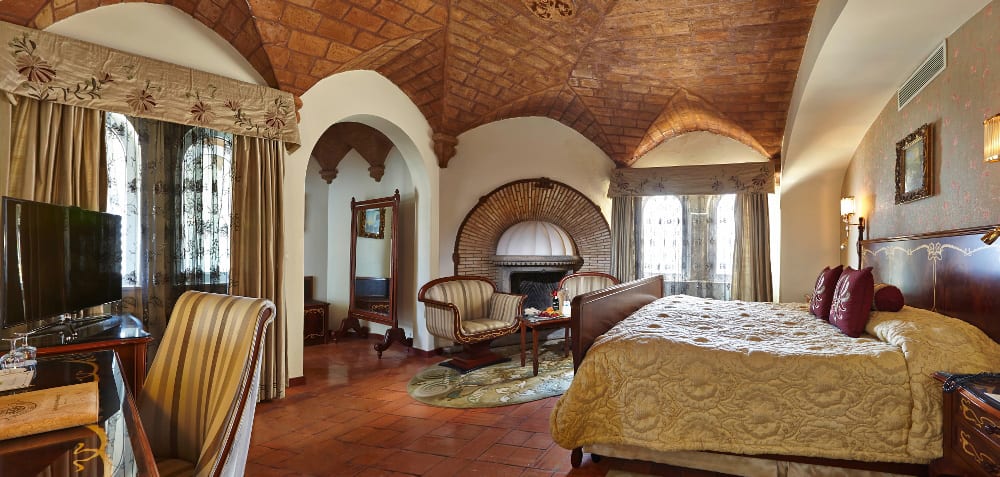 This military fortress turned five-star hotel overlooks the Atlantic Ocean and Guincho Beach on one side, and the Sintra-Cascais Natural Park on the other.  In addition to spectacular panoramic views and a Michelin starred restaurant (headed by Executive Chef Vincent Farges), the hotel offers wine tasting from around the world with an experienced sommelier, complimentary picnic boxes for lunch on the countryside, and free bicycle rentals.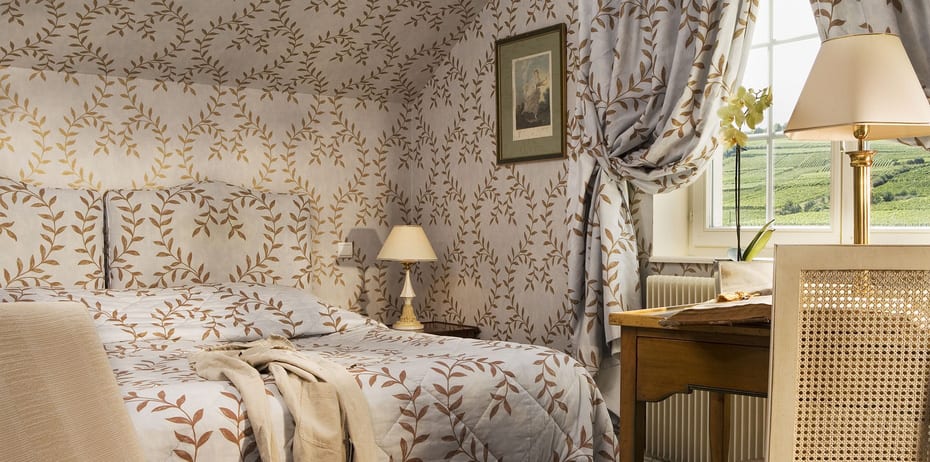 Located on a hill amidst a picturesque vineyard, overlooking the Black Forest and the medieval city of Rouffach, is this honeymoon perfect palace.   Each room is unique, with special touches like painted ceilings, private terraces, or fireplaces.  If you consider yourselves wine connoisseurs (or you just really like wine), you'll be interested to know that the château's gastronomic shop is a stop on the world famous Alasce Wine Road.  The château also has two beautiful dining rooms, a sauna and spa, a tennis court, two pools (indoor and outdoor), and an 18-hole golf course.

If honeymooning in the city is more your style, an overnight trip to Leeds Castle from London is the perfect way to boost the romance factor without sacrificing the excitement you love.  An overnight stay will give you exclusive access to the castle grounds after hours, so tourists won't be an issue.  Make sure you go to at least one afternoon tea (you are in England after all).  Spend a few nights in order to experience all the castle has to offer, including a maze, an underground grotto (seriously), three gorgeous gardens, falconry displays, a golf course, and more.  Also, breakfast each morning in the oak-beamed Fairfax Hall restaurant is included in your stay.
Originally a residence for aristocrats, this elegant Hungarian castle is situated on a quiet, beautifully landscaped 6-acre property.  You have the option of staying in the rustic castle itself or the more modernized connected Batthyány Mansion.  Try traditional Hungarian dishes like goulash (a hearty beef and potato stew), palacsinta (Hungarian crépes), and nokedli (small dumpling-like noodles) at either of the hotel's two restaurants. The castle grounds house a tennis court, a beach volleyball court, an outdoor pool, and an incredibly luxurious spa with thermal baths.  Check out the "packages" section on their website for seasonal deals that include accommodations, meals, spa treatments, and even golf lessons.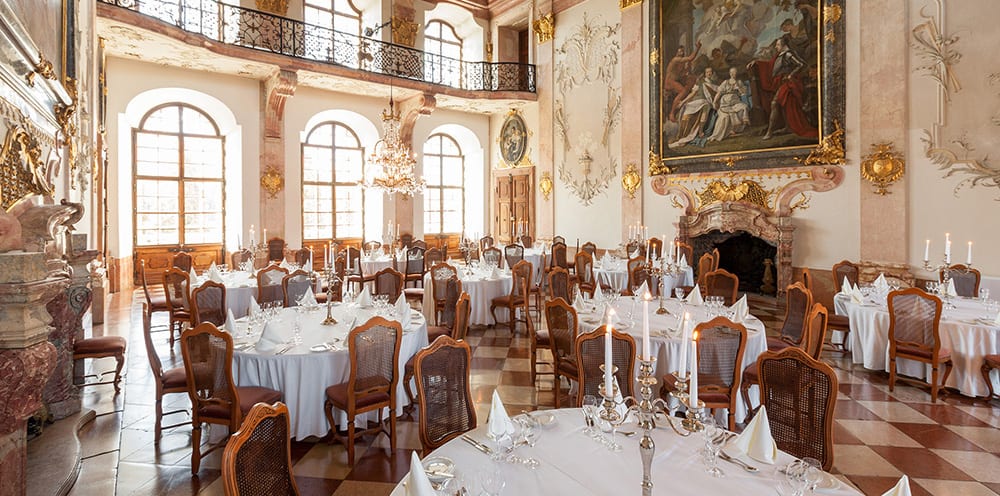 With its gilded walls, crystal chandeliers, and seclusion on an idyllic lake, this palace exudes opulence and privacy, the ideal atmosphere for a honeymoon.  While the hotel rooms have been recently renovated and modernized, they still feature bespoke furniture, luxurious bathrooms, and characteristic details. As a hotel guest, you'll have access to the expansive baroque sculpture garden, lush green parks, and the breathtaking Schloss library.  All rooms are inclusive of a full buffet breakfast served in the elegant halls of the Schloss and a welcome drink at the adjacent Weiher Wirt restaurant.  You may recognize the palace from the classic film the "Sound of Music," as many of its most iconic scenes were filmed here.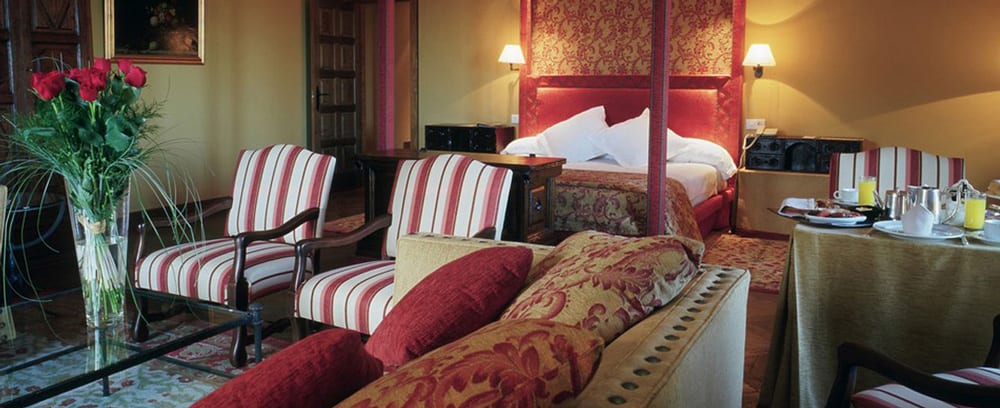 This romantic palace is located at the highest point of the charming old town of Lerma.  Each room is unique in layout, featuring charming details like French baths and raffia walls.  A local five-course degustation and wine menu will allow you to taste a variety of delicious Spanish dishes.  Winery tours, archaeological tours, and cultural tours are all readily available.  Only two hours from Madrid, this is another great choice for a couple seeking a short palace stay during a city based honeymoon.
Written by Ariel Guterman