It's basically a given that anyone under the age of 30 remembers MTV original reality-TV smash hit The Jersey Shore. Whether you were a fan or a critic, you knew who Snooki, JWoww, and The Situation were, and through them probably learned more than you ever thought you would about dating, bronzer, and fighting on the boardwalk. What you may not have realized is you were also learning some valuable lessons about relationships.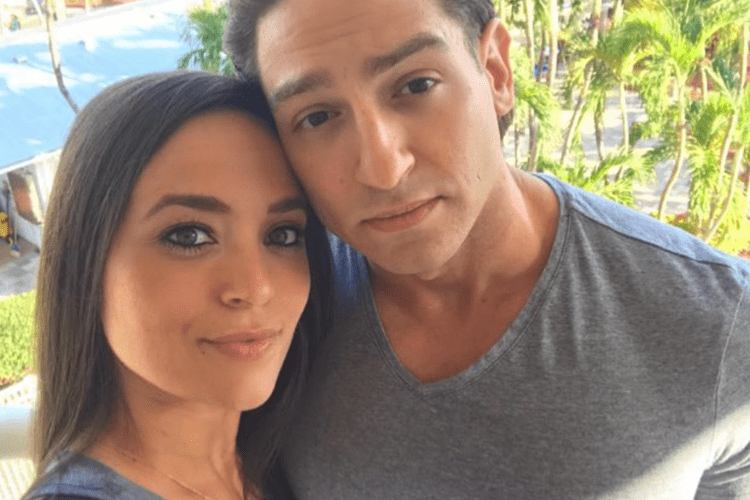 To celebrate the recent news that cast member Sammi Giancola is engaged to her boyfriend of two years, Christian Biscardi, here is our list of 5 things we learned about relationships from Jersey Shore.
Be Up Front And Honest
One of the biggest relationship destroyers is a lack of communication. During the original run of Jersey Shore, cast-member Ronnie repeatedly cheated on Sammi, only disclosing the truth after she had already found out from another source (this happened more than once.)
Cheating is never a good thing, but there's usually a reason why someone would even consider it. Instead of talking with Sammi about his uncertainties and insecurities, Ronnie cheated. This behavior continued even after the show wrapped, which is what ultimately ended their on again-off again dance for good.
Relationships Require Work
While the Jersey Shore cast is famous for drunken partying and general debauchery, some of the cast members who coupled up focused their air-time and personal energy on working on their relationships.
Snooki and Jianni are a perfect example. They met through a hook up, ended up dating for a few months, broke it off after a huge blow out, and then tried again. Since then, they have had a child, got married, had another child and are currently living like adults.
Both Snooki and Jianni made the decision to work together as a team on their second try, with snooki toning down her partying and Jianni becoming more understanding of how Snooki is as a person. It's due to this work that the couple are still together today.
Respect Boundaries
During the third season of the shows original run, Jwoww ended her long distance, much troubled relationship with then-boyfriend Tom Lippolis. It's completely rational to be upset when a long time relationship ends, however, Tom wanted to deal damage to Jwoww. He stole several of her possessions from the home they had shared, and locked her dogs inside the house with no food, water, or ventilation in 100+ degree temperatures. Jwoww had to go  rescue her dogs (a scene which, of course, made it into that season of Jersey Shore).
It's important to stay rational and be respectful. Tom's actions bring up an important lesson on how NOT to react when your partner sets a boundary. (They are also a lesson in how to be a total loser, but that's another article.)
Learn How To Deal With Emotions
When a person hears bad news, it's reasonable to be upset. What's important is how you handle it.
In season 3 of Jersey Shore, Ronnie and Sammi had an infamous blowout after Mike "The Situation" Sorrentino tells Sammi that Ronnie had cheated on her while they were still together. The Situation counsels her that the two of them have to move on from each other. Wise advice, Situation, except this is Jersey Shore, where mature behavior is as scarce as tasteful clothing and healthy skin. All of the unaddressed problems in the relationship came out in one epic blowout, in which Ronnie goes overboard and tries to remove her bed from their shared room–while she is still laying in it. After they're  pried apart, he destroys a number of her things, throws her clothing off the balcony, and smashes her glasses.
Yes, they continued to have on-and-off dalliances for the remainder of the show's run, but this was the defining moment that everyone remembers.
Ronnie didn't deal with his emotions in a productive way. He didn't talk about why his feelings were hurt, nor did he acknowledge that it was his own indiscretions that lead up to that point. He didn't go out to take a breather, or channel his upset feelings into something else. He chose to violently remove Sammi from his space, which is never okay. In a relationship, is it necessary to think and process first before reacting.
Sometimes The Best Thing to Do Is Move On
There is only one couple from the Jersey Shore's original run that is still together,  Snooki and Jianni, and even they had split up once before ultimately going back to one another.
No one wants to go through a break up, but  sometimes it's the best course of action. In the case of Ronnie and Sam, the couple tried to make it work for almost 7 years and couldn't. Ultimately, the two of them moved on and were able to find happiness with someone else.  As important as it is to put work, time, and effort into a relationship. it's just as important to know when it's time to move on.