New York City is the most populous city in the US, hosts 55 million annual visitors, and has some of the most recognizable icons in the world. This city is extremely romantic and is the perfect place to propose. But where, you may be wondering, is the best place to propose in a city filled with limitless options? Here to help are the Proposal Planners from The Heart Bandits with suggestions on the best places to propose.
Times Square
Want to propose in an epic way and profess your love to the world? How about renting out a Billboard in the famous Times Square.  Is there a way to possibly look cooler? We think not.
Brooklyn Bridge
Sure there is a slight chance you could get mugged, but it isn't likely. And the photos of you proposing on one of the most iconic bridges in America will be worth it!
Grand Central
There is an area right near the entrance to the Oyster Bar with a domed ceiling. Some people call it the Whispering Dome because if you stand at opposite sides, you can whisper your proposal and she will hear it!  You know you love acoustics!
Horse & Carriage Ride
What could be more romantic than a guy in a funny top hat taking you around the city at night? Nothing! Take the carriage ride to a romantic spot and pop the question. Your work is done fellas.
Looking for the right engagement ring? Check out The Ring Finder for the ultimate selection.
The Today Show
If she loves the spotlight, or sexy Al Roker (it's possible!) then this could be the perfect proposal.  Line up in the freezing cold or sweltering heat to prove to your girlfriend and the world, just how much you love her.
The Metropolitan Museum of Art
For the art lover, this could be the Mona Lisa of proposals! Take her on a tour of the most famous art museum in the US and then show her you are in the know by taking her to the lesser-known Cloisters. There you will have fewer tourists and a sick garden to propose in. Easy on the budget too!
On Broadway
Take her to see her favorite play and pop the question before you go in the theater. Or, if you think you are somebody, try to get someone to pull a favor and let you propose on stage!
Rooftop
NYC is filled with rooftops that have spectacular views of the city. But remember guys, plan around the sweltering heat and mind numbing cold.
Stay Warm
Penthouse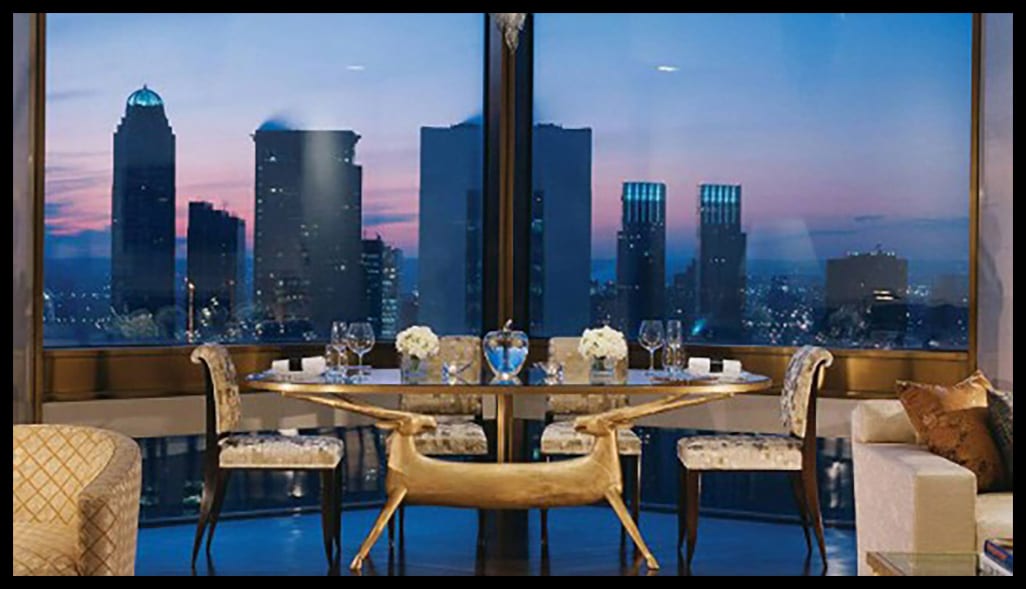 A great way to still have a romantic view of the city but not freeze your butt off is to rent a Penthouse. Don't cry too much about the expense, it's once in a lifetime!
NY Public Library
We know that you have a sophisticated side. So show her that you aren't all football and beer and hit the books! It might sound strange to propose at a library, but this historical NY spot is perfect if she's a bookworm.
Seasonal
Ice Skating Rink
There are a couple of ice skating rinks in the city where you can show off your swan-like moves and pop the question. Central Park, Bryant Park, and Rockefeller Center have nice ones. Go early in the afternoon to avoid crowds.
Big Christmas Tree
The Christmas tree at Rockefeller square is known all around the world.  Propose there in front of thousands of onlookers for a true NY experience.
The Lesser Known Path
Greenacre Park
A waterfall in New York City? Yes, there sure is. This park is the most beautiful, magical, secluded, little secret park around and you will seem like you did months of research to find the perfect proposal spot here.
On a Boat
When people look for the best view in the city, they forget that being on a boat gives you views that are out of this world. You might want to skip this one if she's prone to seasickness though.
Highline
This old train track turned aerial greenway gives great views of downtown and is much less busy than Central Park.
Top of the Rock
Unless you are a closet fan of Sleepless in Seattle, don't propose at the top of the Empire State Building.  Opt for its lesser-known rooftop, Top of the Rock. Less crowded, more classy, and the view is to die for.
Washington Square Park
This park is cool and even has a beautiful arch making it a perfect backdrop for your proposal. They allow street performers so if you can find a way to incorporate them into your proposal that would be cool. Steer clear of the free hugs man though.
Central Park
There are so many places to propose here it will make your head spin. Check out Belvedere Castle, a gondola on the pond, Bow Bridge, and Bethesda Fountain.
Battery Park
Get your patriotic on by proposing here with views of Lady Liberty and Ellis Island.
FDR Four Freedoms Park
Not a lot of people know about this park but it is probably one of the prettiest parks in NYC. And you definitely want pretty for your proposal!
Found Mrs. Perfect? Now find the perfect engagement ring using The Plunge's Ring Finder.
Written by Michele Velasquez
Michele Velazquez is a Proposal Planner and owner of The Heart Bandits.   Her team has helped hundreds of men propose to their girlfriends and her work has been featured in New York Magazine, New York Times, Anderson Cooper Live, and more.  She is regarded as the expert in all things marriage proposals and romance! For more information about The Heart Bandits, visit www.theheartbandits.com.