There are two good reasons to hire a proposal photographer: They do the planning and the shooting.
The ultimate job of a proposal photographer is to capture the big moment without drawing too much attention — or sometimes any at all. "The right photographer will be able to anticipate any challenges and advise on logistics to avoid tipping off the person being asked," says Keith Phillips of Classic Photographers. And sometimes, they stay and execute what is essentially an impromptu engagement photo session (find out in advance how many photos you get for the price you're paying).
Planning and Logistics
Logistics ("pre-production") are key, so it's always a good idea to ask if you're concerned about location, lighting, or anything else. "Sometimes [clients] have a location in mind, other times they're looking for suggestions," says Lori Barbely, photographer of Lori Barbely Photography. "I help them determine the best location and time of day (keeping in mind crowds since I frequently photograph theme-park proposals and lighting) and the ruse they'll need to get their significant other to the spot," she explains.
Proposal planners/photographers can help decide the following based on experience:
Location
Date
Time of day
Collaborators if needed
Style of photos (B&W? Color? Old-fashioned? Trippy?)
Plan B if something goes awry
Go from zero to hero in five minutes: At James Allen or Blue Nile, you can adjust price ranges and other characteristics to see how many carats your budget buys. Their search tool is great. Their highly competitive pricing is too.
Sometimes photographers and dedicated proposal planners will work together to help execute the proposal if the individual popping the question has an elaborate plan (i.e. a romantic set-up on the beach surrounded by candles and rose petals that would require a lot of time to create). We've gathered some of the more creative proposals into one mega-article: 40 Unique Proposal Ideas. You can see three instances where the grooms created elaborate hoaxes—a fake dance audition, a fake art gallery exhibition and a fake movie, for example. When it works, the experience is truly epic.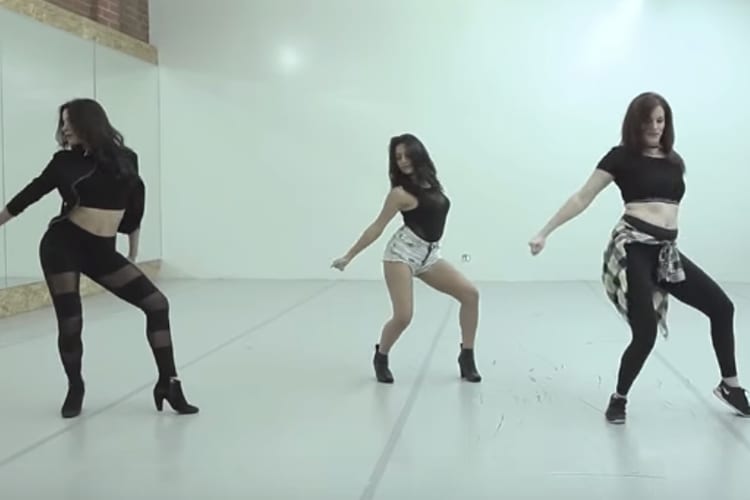 "Planners and photographers will work together on timing and execution so it all goes off without a hitch," says Erin Marton, owner and lead photographer for Erin Marton Photography. "Personally, I offer this [extra] service for an additional fee so you can come to me directly for everything involved. At least one assistant might be required for set-up and tear-down purposes," he explains.
Can't you just ask friends to help? It depends. "From my experience, executing a proposal can be done with a few helpful friends or family members if the partner wants to keep it simple," says Linda Spencer, owner of Awesomesauce Photography. "For more elaborate proposals, I do suggest hiring a coordinator or a photography team to assist with the execution of the plan, which is typically priced on a total project fee," she explains. That's a diplomatic way of saying that your friends probably have no experience organizing a proposal, aren't getting paid to do the job, and won't feel the same pressure to make it perfect the way that pros do.
Choosing a Proposal Photographer
The main criteria for choosing a proposal photographer: experience and location. You need a professional that has done this before (the planning, not the proposing) and has done it at the location where you are planning on making the proposal. "Flytographer has captured more proposal memories than any other brand, over 4,000 proposals across six continents!" says Nicole Smith, CEO and founder of Flytographer.
"We help with planning, tips and have a solid recipe for success after doing so many proposals globally. We've seen it all! We even offer tips on how to get your ring through airport security without it being seen by your partner…. We give you a brief with all the details we planned, which includes a 'Shoot Scoop' with the photographer's photo [so you know who to look for], meeting location, mobile number, game plan and tips," said Smith.
If you are traveling for your proposal, you can have a local wingman help make sure things go smoothly. "Things like crowds, weather and other hiccups can be avoided by getting local tips from an expert," says Smith. They also know how to deal with potential photo-bombers and other issues that could get in the way of capturing the moment.
10 Things That Can Foil Even a Great Surprise Proposal
Terrible weather: snow, rain and wind
Accidental trails of clues (email or texts discovered)
The bride-to-be cancels plans on proposal day
Photo-bombers
Somehow the jilted ex-lover heard about it and decides to interfere
Ring box bulging inside pocket ("what's that?")
You misplaced the ring sometime in between buying it and proposal day
Family emergency
She senses something is fishy ("You've never wanted to go to an art gallery before…")
She says no.
When Not to Get a Proposal Photographer
As great an idea as hiring a proposal photographer can be, it's not one that is going to work for all couples. "I think unless your partner has expressed they do not want a photographer present, or they are super-private, capturing the proposal discretely is a great idea," says Smith. "You can talk to a trusted friend or family member to get hints on their preferences as well. If you are shooting in a dark, crowded restaurant, it's probably not ideal either as the lighting will be bad. We do 99% of our proposals in natural light."
Some couples aren't necessarily attracted to public proposals and would like to plan something a little more intimate, so a shoot isn't necessary if you're looking to propose at home or somewhere private. "In that instance, we'd advise that you book a full engagement shoot, that way you can choose your location, outfits, and any other elements you'd like to include," says Phillips.
Don't be a sucker: Buy rings from trusted online sources James Allen, Whiteflash, and Blue Nile. You're guaranteed to find better and more in-depth information thanks to their videos and listing details.
Ditch the Night-Time Proposal Idea
Consideration needs to be made in the timing of daylight for the proposal. "At night, flashes would need to be used and be in close range of the couple to set them up so the proposal needs to be in a well-lit area or incredibly strategic to make the proposal happen in an exact spot," says Spencer.
There is no room for adjusting at the last second if flash/studio lighting needed to be used. "Flashes could also be very distracting during this special moment, so I advise trying to stay away from night-time areas that are not well lit already," says Spencer.
Costs to Consider
According to their website, Flytographer prices start at $350 for a 30-minute shoot and this includes all the planning—including maps and mock-up images for your review to make sure that the details of your proposal are confirmed ahead of your proposal date.
That means you'll need to plan logistics as far as where the photographer hides, the time of day you'll be proposing, and more. If it's a destination proposal and you'd like them to be present, you'll need to cover their costs, too, notes Phillips.
Pros & Cons
Pros of Getting a Proposal Planner:
You're getting pro pics. This is a moment that deserves more than selfies. "It will go by so quickly and you will be so excited that it's hard to even remember the details. A photo is a priceless, beautiful reminder of one of the biggest moments of your life," says Smith.
"Do it for Mom. And your Dad, your friends, your future children!" she adds. Everyone wants to celebrate with you, and while usually they are not there in the moment, this is one way they can share in your excitement through the photos. "As the decades go by, the value of this memory will skyrocket," said Smith.
It can function as the engagement photo session—if she OKs the idea. The post-proposal glow is a thing. "You will be so happy and excited and it's the perfect time to capture engagement photos by extending your shoot time. For guys who are not into doing the official "engagement photo shoot," you can tick this off the list," says Smith.
Cons of Getting a Proposal Planner:
There's always a fee.
You can't change your mind at the last moment.
The videographer could capture her saying "no."