Everyone has a friend who they feel threatens their relationship with their fiancée, who makes them afraid that one day she will ambiguously break up with them and a week later be holed up at his slightly-nicer apartment, or who they never invite out because they feel inadequate beside his broader shoulders and finer shoes. Well, we have nailed down exactly what it is about this guy that you don't have and that makes your girl and all her friends swoon – he can cook. And being the good friend and fiancé that you are, he's invited to your wedding as a groomsmen. So why not feed into his culinary craftsmanship – and let your girl see you online reading about kitchen ware – and maybe he'll back off your lady and start hitting on some new pots or a nice set of knives, I mean, those are pretty hot.
Mr. Sniffles Egg Separator – $19.95
At heart you are still five, and despite his ability to deglaze a pan or whip up a stiff meringue, so is your buddy. And what do five-year-olds love more than snot? Not really a whole lot. Mr. Sniffles will be just as much a joke between the two of you as he will be a quick and practical egg separating tool for making those . . . I don't really know what you make with a separated egg actually.
Tri-Blade Plastic Spiral Vegetable Cutter – $29.84
Spiralized vegetables for some reason are a bit of a fad, and with this anything can be turned into a veggie spaghetti that a vegetable aficionado will tell you is just as good as real pasta, but that you want to call bullshit on. If your guy is one of these loonies who will happily shred a squash and call it carbs – this might be just the thing.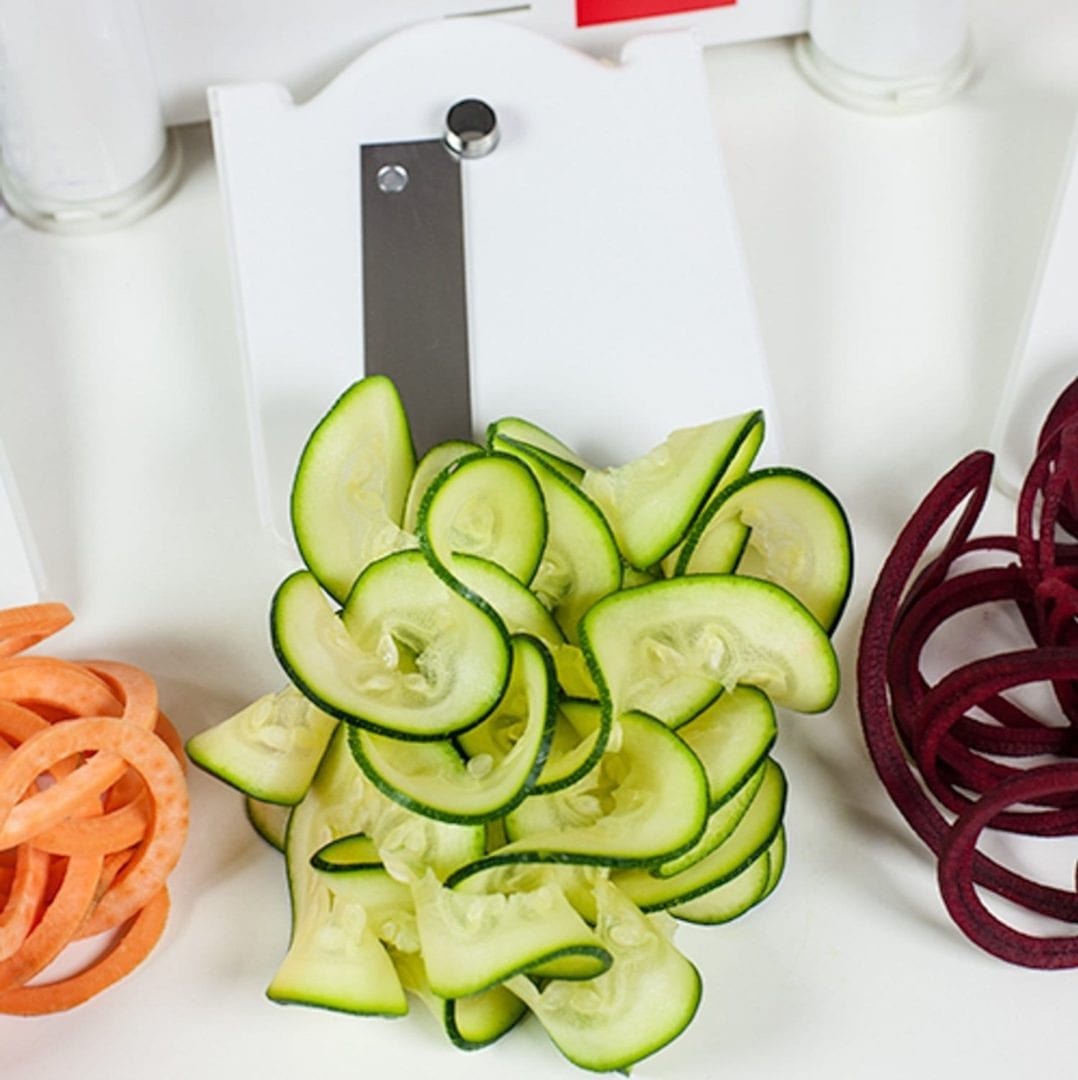 The Smoking Gun – $99.95
As a general rule any real man loves smoked meat, and based on the fact that in addition to cooking your pal runs marathons and wears a pocket square to work, and the fact that your girl may or may not be more into him than you, you know he's the real deal. This handheld smoker can easily give any food that flavor of forest fires and dead animals he'll just love.
Littledeer Cooking Utensil Set – $99.95
You can never go wrong with a good cooking utensil. Well, actually you can, but these are sure to be exactly what your groomsman is missing from his massive, well-organized, and swanky kitchen. These wooden tools are hand-crafted from North American maple and smoothed to be soft enough that he'll never want to let them go. Weird.
Breville No Mess Classic Round Waffle Maker – $129.95
Breakfast is the most important meal of the day, so why not give him something breakfast-y to show him just how much you really care. Now he can start everyday with a whipped-cream topped waffle, which will do double duty in making him think you care, and making you feel good as he slips out of that fit figure he got from all those spiralized vegetables.
Le Creuset – starting $135
The true requirement of any chef and a classic that will grace this guy's counter for the rest of his sorry, sorry life. But at least he'll have the ultimate soup pot, the very best frying pan, and a dutch oven that actually houses good smells.
Shun Classic 7″ Vegetable Cleaver – $288
We think this speaks for itself. But if its not speaking to you, here's what's up – it is crafted to have a super-sharp blade in the samurai style, layers of high-carbon steel give it a Damascus-esq appearance, and the handle is made of Pakkawood (fun to say). Essentially, you are giving your boy both a high-quality kitchen utensil, and arming him to take down some badass kitchen ninjas.